As it is finally summer and hopefully decent weather were you live, I wanted to gather some picnic recipes. It's nice to spend some time outdoors when the weather allows it and why not enjoy some food outside while we can?
In the area of Norway where I live, the weather is often a bit unstable and I sometimes joke that not only does the weather change by the hour at times, we can even have both sun and rain at the same time. Due to that problem, I enjoy the nice weather while it lasts, even if it's for just ten minutes. It's important to appreciate what one got!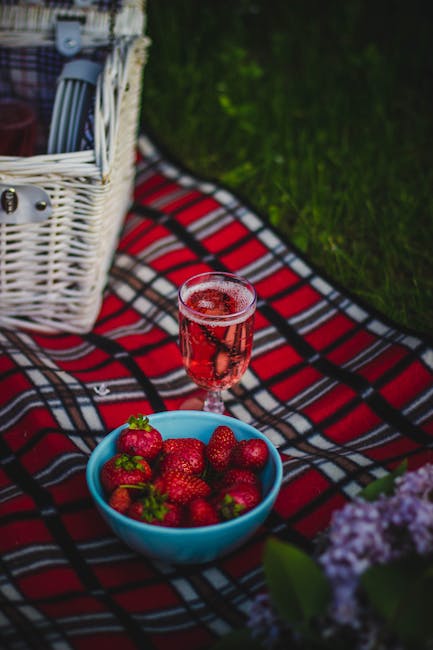 Stock photo from Pexels
Anyway, here is the recipes I mentioned. Maybe one or several could be used at your next picnic?
Peanut Butter and Banana Roll-Ups
Rainbow Fruit Cups
Chocolate Filled Strawberries
Rustic Manchego + Heirloom Tomato Crostata (+ How to Pack the Perfect Picnic)
Smoked Salmon Lavash Wrap with Spicy Greens, Fresh Cucumber and Sprouts with Savory Lemon-Dill Cream Cheese Spread
Herby Picnic Potato Salad with Kale, Apple & Chickpeas
Melon Proscuitto and Mozzarella Skewers
Mini Blueberry Pies
Easy Peach Tea Recipe
If you want some picnic hacks to make the picnic a bit easier to pull off, feel free to check out
this post
.
Do you often have a picnic during summer? What is your favourite go-to place having one and/or what is your favourite recipe?