I can't deny that I love books, there is after all a reason why I write the book blog
Lukten av Trykksverte
. Today I wanted to share with you five books you might want to read this autumn. I've read them all and can highly recommend them.
The Diary of a Bookseller by Shaun Bythell
Description from Goodreads; Shaun Bythell owns The Bookshop, Wigtown - Scotland's largest second-hand bookshop. It contains 100,000 books, spread over a mile of shelving, with twisting corridors and roaring fires, and all set in a beautiful, rural town by the edge of the sea. A book-lover's paradise? Well, almost ... In these wry and hilarious diaries, Shaun provides an inside look at the trials and tribulations of life in the book trade, from struggles with eccentric customers to wrangles with his own staff, who include the ski-suit-wearing, bin-foraging Nicky. He takes us with him on buying trips to old estates and auction houses, recommends books (both lost classics and new discoveries), introduces us to the thrill of the unexpected find, and evokes the rhythms and charms of small-town life, always with a sharp and sympathetic eye.
The Marsh King's Daughter by Karen Dionne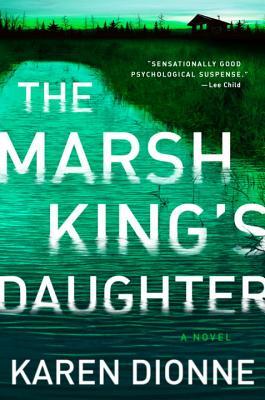 Description from Goodreads; Praised by Karin Slaughter and Megan Abbott, The Marsh King's Daughter is the mesmerizing tale of a woman who must risk everything to hunt down the dangerous man who shaped her past and threatens to steal her future: her father.
Helena Pelletier has a loving husband, two beautiful daughters, and a business that fills her days. But she also has a secret: she is the product of an abduction. Her mother was kidnapped as a teenager by her father and kept in a remote cabin in the marshlands of Michigan's Upper Peninsula. Helena, born two years after the abduction, loved her home in nature, and despite her father's sometimes brutal behavior, she loved him, too…until she learned precisely how savage he could be.
More than twenty years later, she has buried her past so soundly that even her husband doesn't know the truth. But now her father has killed two guards, escaped from prison, and disappeared into the marsh. The police begin a manhunt, but Helena knows they don't stand a chance. Knows that only one person has the skills to find the survivalist the world calls the Marsh King–because only one person was ever trained by him: his daughter.
A Dark So Deadly by Stuart MacBride
Description from Goodreads; Gripping standalone thriller from the Sunday Times No. 1 bestselling author of the Logan McRae series.
Welcome to the Misfit Mob…
It's where Police Scotland dumps the officers it can't get rid of, but wants to: the outcasts, the troublemakers, the compromised. Officers like DC Callum MacGregor, lumbered with all the boring go-nowhere cases. So when an ancient mummy turns up at the Oldcastle tip, it's his job to find out which museum it's been stolen from.
But then Callum uncovers links between his ancient corpse and three missing young men, and life starts to get a lot more interesting. O Division's Major Investigation Teams already have more cases than they can cope with, so, against everyone's better judgement, the Misfit Mob are just going to have to manage this one on their own.
No one expects them to succeed, but right now they're the only thing standing between the killer's victims and a slow, lingering death. The question is, can they prove everyone wrong before he strikes again?
Rainbirds by Clarissa Goenawan
Description from Goodreads; Clarissa Goenawan's dark, spellbinding literary debut opens with a murder and shines a spotlight onto life in fictional small-town Japan.
Ren Ishida is nearly finished with graduate school when he receives news of his sister Keiko's sudden death. She was viciously stabbed one rainy night on her way home, and there are no leads. Ren heads to Akakawa to conclude his sister's affairs, still failing to understand why she chose to abandon the family and Tokyo for this desolate town years ago.
But Ren soon finds himself picking up where Keiko left off, accepting both her teaching position at a local cram school and the bizarre arrangement of free lodging at a wealthy politician's mansion in exchange for reading to the man's catatonic wife.
As he comes to know the figures in Akakawa, from the enigmatic politician to his fellow teachers and a rebellious, alluring student named Rio, Ren delves into his shared childhood with Keiko and what followed, trying to piece together what happened the night of her death. Haunted in his dreams by a young girl who is desperately trying to tell him something, Ren struggles to find solace in the void his sister has left behind.
Death by Dumpling by Vivien Chien
Description from Goodreads; Welcome to the Ho-Lee Noodle House, where the Chinese food is to die for.
The last place Lana Lee thought she would ever end up is back at her family's restaurant. But after a brutal break-up and a dramatic workplace walk-out, she figures that a return to the Cleveland area to help wait tables is her best option for putting her life back together. Even if that means having to put up with her mother, who is dead-set on finding her a husband.
Lana's love life soon becomes yesterday's news once the restaurant's property manager, Mr. Feng, turns up dead―after a delivery of shrimp dumplings from Ho-Lee. But how could this have happened when everyone on staff knew about Mr. Feng's severe, life-threatening shellfish allergy? Now, with the whole restaurant under suspicion for murder and the local media in a feeding frenzy―to say nothing of the gorgeous police detective who keeps turning up for take-out―it's up to Lana to find out who is behind Feng's killer order. . . before her own number is up.